Application Requirements & Criteria
We are looking for equity-driven AASCU institutions who are passionate about closing equity gaps and creating opportunities for the success of Black, Latinx, indigenous and low-income students to join our AASCU Student Success Equity Intensive.
As a first step, please complete this self-assessment tool to help you see where your institution is along a spectrum of readiness for a multi-year transformation initiative to close equity gaps for Black, Latinx, Indigenous, and low-income students. We hope the self-assessment aids in your decision to participate in the Student Success Equity Intensive. You may download a PDF preview of the self-assessment to help collaborate with your team before submitting the final answers. You may complete the self-assessment multiple times.
If you feel your institution is a good fit for our program based on the criteria below, please submit your application.
Our institution serves historically marginalized students, including Pell-eligible and students of color.
Our institution is committed to ensuring the success of Black, Latinx, Indigenous, and low-income students.
Our institution is actively involved in supporting our local community and building long-term relationships with local stakeholders.
Our institution prioritizes evidence-based approaches to student success that use student-level data and stakeholder inputs.
Our institution is committed to gaining awareness of and investing in efforts to end systemic racism.
Our leaders are willing to engage stakeholders at all levels in decision-making, especially in developing and sharing a vision.
We look forward to reviewing your applications! If you have any questions, please reach out to Jacquelyn R. Jones, Ph.D. at [email protected].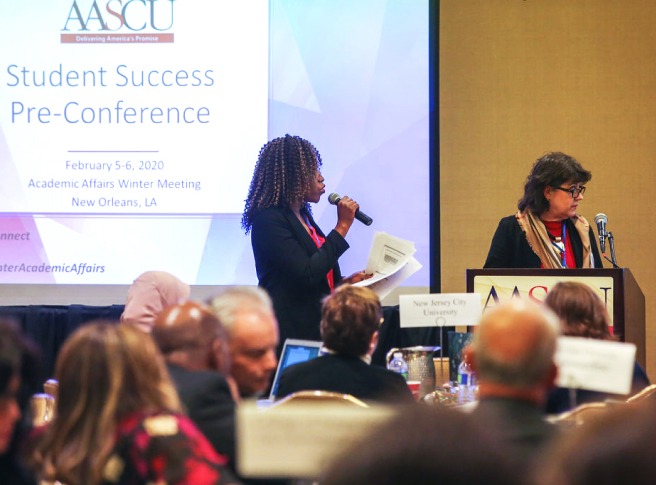 Key Dates
We will be launching new cohorts in September 2022, September 2023, and February 2024. Applications will be accepted on a rolling basis.
| | |
| --- | --- |
| Applications Due | 02/28/2023 |
APPLY NOW